Entrepreneurship hub is a repository of kowledge contents, support linkages and systemic support. It will help an entrepreneur to have smooth transitioning to entrepreneurhsip jouney and more. You are at a right place if need:
1. Understanding the entrepreneurship
2. Market Exposure
3. Trainings and knowledge for any component
4. Support in financial linkages and mentorship
5. Franchise options and information for government schemes
"Entrepreneurship" is an idea to solve a problem better than before. It defines by leading the market and making a huge difference for coustomers and others linked to it. It starts with an idea, and then progress with deriving the solution for the fellow residents.
Rewards of Entrepreneurship: Being your own boss, doing something you enjoy, being creative, working in your own time, own decision to use money, being popular in community, new ideas that make life simpler, providing jobs to fellow indians
An entrepreneur dreams big, be persistent to the efforts, start will small, never fear failure and doing what you know.
Entrepreneurship has a lifecycle of stages. Every stage has its own value and impact on the journey. We plan them better to make it easier and structures. Let us explore more….
Entrepreneurs need some basic qualities and skills to make their jouney comfortable. These qualities can be imparted through trainings and hand holding and skills can be learned. Lets watch a video:
Lets explore yourself through a small game.
This will generate a report for your reference.
Please Schedule for counselling if face difficulties understanding it.
The objective of a counselling session is to match the aspiration and career path. It is very important step to understand the aspiration, what requirs to reach there. Our counsellors are being trained to work with aspired entrepreneurs to work on their competencies and qualities.
You will get: Defined career objective, skill and quality gap assessment and design path to reach there.
Entrepreneurship Development Trainings
What is there in entrepreneurship training?
It is always good to have ideas, but validating them with market is must to do step. It filters the idea and make it more practical
Statutory and compliances
(See full channel)
Manufacturing and service type businesses
It is an important step to make a business plan . It helps us plan the business and stick to the forecast
Don't have an idea, we are here to help you with that. We have published more than 50 ideas, feasible for your locality
In the context of entrepreneurship, mentoring can be defined as pairing of a person with expert knowledge or skill with someone who desires to gain that knowledge or skill to start and/or expand his enterprise. Mentoring, usually, begins from a place of care and genuine interest in the success of the mentee. It plays a crucial role in the business development and chances of success of an entrepreneur. Mentors can help provide entrepreneurs with the confidence and knowledge to make informed business decisions.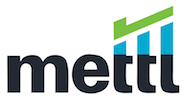 We have developed a entrepreneur assessment tool with them

SSE have developed and deployed specialized trainings for Tribal entrepreneurs

Tata Strive has helped us to design accelerator program for entrepreneurs

SCORE has facilitated entrepreneurship trainings

Tech partner

HHH is helping us developing counselling, training and soft skill raining tools

We have recently done a partnership with Rang De to facilitate the credit support to rural micro entrprenurs lowest rate and shortest time frame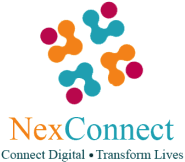 NexConnect is edtech franchise partner, incubated at IIM Calcutta

Selco is helping us developing green enterprise on ground