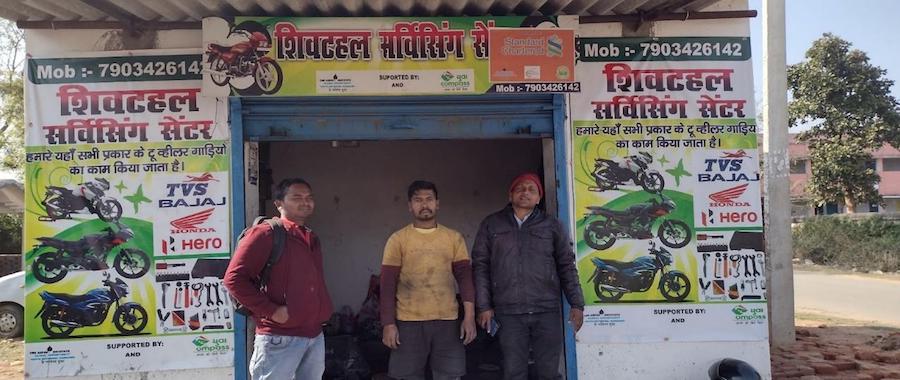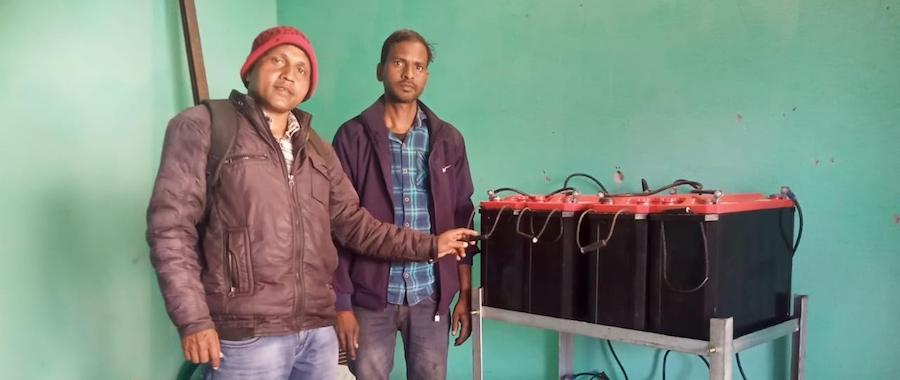 Entrepreneur's Story from Mandu Block of Ramgarh district
Mr. Shivtahal Mahto, is a 26 years old young male entrepreneur from Mandu block of Ramgarh district. He belongs to the OBC community and his family has been engaged in farming. He has started his professional journey working at Bajaj Service centre at Ramgarh after finishing his education. He always wanted to start his own enterprise but due to lack of income, he had to start working in a service centre. It has given extra advantages of making own savings and hands-on experience. After working there for 2 years, he came to our Enterprise Facilitation hub at Mandu and started his entrepreneurship journey.
He went through market exposure, training and business planning to make his idea concrete and bankable. Our hub helped him to choose an idea from our Idea compendium and work on his idea. He invested 1.5 lakhs of his own and received 40k support from us to start his service centre. Everyday, 10-15 bikes are coming for service. He is making a monthly business of 60-70K and net margin of 15-20K per month. He has employed 3 local youths  and given a salary of 3-4k per month. He is very happy to be connected with our local mentor for hand holding.. 
Now, he is also diversifying his business to become a green enterprise. He has started working on a solar power operated washing unit, where the total capital requirement is 2.5-3 lakhs. He has invested 40k and the rest is being supported by the partner Selco Foundation. This will increase his turnover and profit. He is very excited and appreciates the efforts taken by EFH and support provided by Standard Chartered bank.