Name of Candidate: Archana Kumari
Joining month and year: October 2021
Facilitated by: Youth Hub Ramgarh
Name of Employer: PNB Met-Life Insurance, Ramgarh
Archana comes from a very poor background. Her father works as a daily wage labour and her mother is a housewife. With a lot of struggles, she completed her education from Ramgarh and now she is associated with PNB Met-Life Insurance, Ramgarh with the help of GOYN Ramgarh. She completed her graduation from Ramgarh College, Ramgarh.
She stays in a nuclear family with her father and mother and needed the support to get a stable job and financial stability.
Association with 'Youth Hub'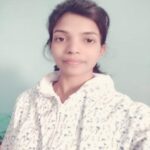 A meeting was organised in Argada, Ramgarh by Youth Hub and there she got to know about our offerings and then she was introduced to us by one of our field mobilizer. 
She was introduced by a field mobilizer. In the initial stage she was a little confused but then after having discussion with us she got a vision and was very confident about her next step.
Support given by 'Youth Hub'
Counselling

Pathway identification and searched suitable job for her

Logistic support to the work site

Post-employment follows up
Monthly avg. income: Rs. 12,000 per month
Monthly support to family back at home: Rs. 7,000 per month
At starting she was very uncertain regarding the job but then she took time to understand her role and now she is very comfortable and motivated towards it.
Her dream is to grow in the same organization and wants for opportunities to become successful in the same firm. 

Yes, she is working very hard to reach to a great height and achieve his goals.